Welcome to MIKO, Malaysia's Leading and Professional Manufacturer & Supplier of Window Blinds for over 30 years. Your style, your home and your transformation begin with us!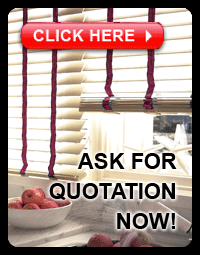 About Us
With over 30 years of experiences and improvements, Miko Blinds Sdn Bhd (also known as Miko Marketing Sdn Bhd) have expanded to become one of the top window covering experts and we are proud to be well-known for our friendly customer service. Our mission is to provide a comfortable home living with our sun-shade products.
As a leading manufacturer in Malaysia, our goal is to serve you the best with our superior quality products at an affordable price. Designed for practicality and style, some of our products include our popular Timber Venetian Blinds which are great for regulating light and air. While out in the open, ideal outdoor Bamboo Chicks and outdoor Wooden Chicks to shade sun-rays with good ventilation. Our trained professional staffs are available for practical advice and guidance on the installation and application of our range of products.


Our Mission & Vision

• Providing unique & contemporary home living & working environment.


• Focus on delivery of quality products and providing excellent customer service.


• Reflects our clients personality lifestyles taste that enhances the overall building and home architecture